People in the UK are already confused by the extra hour in bed, here's some of the weird and wonderful must reads of the past 7 days:
❗️Here's now Apple news became the most important app in news today (people + algos) - Link
🐟 Fish fingers are cool again - Link
👻 Snapchat coming to a desktop near you - Link
💯 A sloth emoji - Link
🤖 2021 is the year Robots take over - Link
FWIW I am warming up the new Must Reads email address and Google Apps (that's Gmail to my non techy friends) users can help me by moving this email from the Promotions tab into the Primary tab. Or you can add mustreads@substack.com to your address book also helps us.
Hack of the week:
If you are an iPhone user and hate typing out your email addresses, phone number or long phases, you should go into your keyboard settings and add in those annoying things to type out with short cut:
Settings >> General >> Text Replacement >> + sign >> Enter phase
Marketing
🙋‍♂️ LAD press is consolidating with Unilad selling to Ladsbible - Link
Here is an interesting recent podcast on the lads press - Link
🤣 An exiting Ikea design lead is off to start his own design consultancy to kill off marketing - Link
💬 Whatsapp is joining the 21st century and adding sticker packs - Link (watch out for those branded sticker packs coming to a chat near you)
🍻 Dating app Hinge wants to track you and your interactions IRL - Link
🐠 How a change in attitude got Fish Fingers back in fashion - Link
🎧 BBC America have listed their favourite most binge worthy podcasts - Link
📰 How Axios suggests fighting fake news - Link
👏 Mental health is more than a hot topic and rightly so, someone who has written a lot about depression is Chris Brogan and this is well worth a read - Link
🚩 Netflix's Gift Vs Curse: Comfort food factor vs quality evergreen content - Link
✍️ How to pitch journalists properly - Link
☀️ The proposed emojis for 2019 is out (and yes there is a sloth) - Link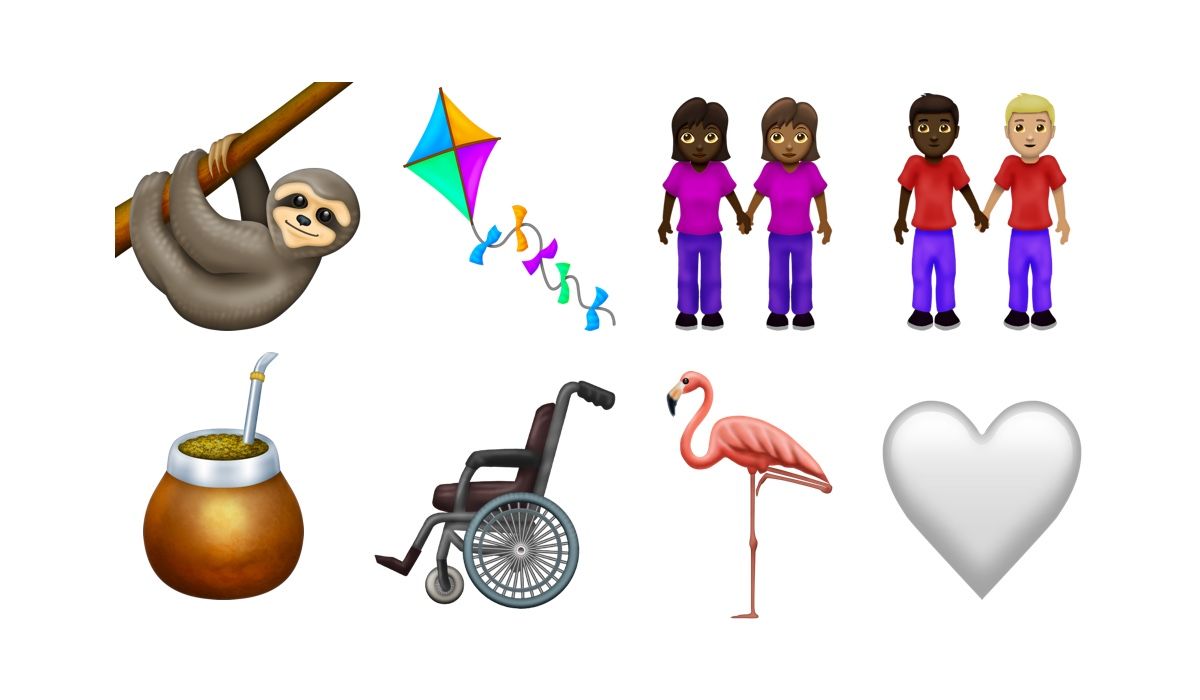 🍩 Since Dunkin's rebrand it's marketing has stepped up, taking a potshot at other coffee shops - Link
👀 Not sure UK millennial's know what a brand really is, with their top 10 i'm surprised - Link
🙊 Probably the best marketing hack for electric scooters of all time
🤭Random fact for you, the bestofnextdoor account has more followers than next door, which the exiting leader had strong words about.
Cool deck of the week: I stumbled across this deck from a recommended medium article, really like the personality of it - Link
Seth of the week
👍 Social media is a symptom, not a tactic - Link
Business
🎟 Taylor Swift's business acumen strikes again as she doesn't let her shows sell out - Link
✳️ Twitter is internally testing new features, including colour coded threading, live online status (think old school IM) & potentially using location as a factor - Link
👻 Snapchat had another bad week and looks like they are blaming Android - Link
🇯🇵 How kitkats become an iconic brand in Japan - Link
🧐 Change in EU laws might mean YouTube creators cannot upload content - Link
😎 Nasty Gal / Girlboss is looking to launch her own social network for women (as "LinkedIn hasn't evolved to fit the professional networking needs of young women") - Link
🎧 This is a great podcast from Gimlet media interviewing Sophia Amoruso and the fascinating story behind Nasty Gal - Link
🥤 Coca Cola are betting big on their CIO and granting them unprecedented power - Link
🤬 Netflix's personalisation algo has been called out for misleading viewers over thumbnails - Link
🤫 Remember the brandless brand that made waves in the US, well they are struggling for brand loyalty, who knew 😉 - Link
🤖 2021 the year the Robots finally take over?
Addison Lee predicts they will be serving self driving taxi's by 2021 - Link
Uber Eats are also targeting drone delivery in 2021 - Link
🌯 Here is a fascinating article about the non brick and mortar aka "virtual restaurants" that is pillar to helping Uber eats winning the global food delivery market - Link
🥗 Uber's suggested move into grocery delivery brings up interesting challenges of how grocery companies aren't ready - Link
📱 Even with McDelivery deal (Uber and McDonalds) McDonalds successful Q3 came from mobile downloads - Link
👥 Patreon partners with reddit to develop their partnership and community - Link
👩‍💻 The Verge produces some great content, this ten year history timeline of Android is 👌 - Link
🎮 Scooter Braun and Drake are now in the professional e-gaming business - Link
📲 Siri shortcuts are my new favourite iOS 12 feature, apps should be leveraging this - Link
🚫 Google fired 48 employees this week for sexual misconduct - Link
Following the reports that they paid "father of Android" $90m while going through a claim himself - Link
🤷🏻‍♂️ UK Watchdog could only fine Facebook £500k for the Cambridge Analytica scandal - Link
Elon Musk wins
The first tunnel is almost done
Opens Dec 10
Couldn't agree more
Whoever designed the @CocaCola Christmas bottle deserves a pay rise. https://t.co/SvhMRDYQDm
---
Videos of the week
💯Professor Scott Galloway
😍 Slack and SNES
If you have reached the bottom - thank you! I would love you to give me feedback or submit your own stories, email danny@dannydenhard.com.