Brands sliding into your DM's!
And not just for 💕 V day
Happy Friday! Don't worry this will be a V day free zone.
This week I have changed it up, it includes a free lesson and a new feature of the winner of the week and fail of the week.
—Brand Lesson—
Brandless closed its doors this week, there were many Brand and Marketing leads (and a few vocal GM's across LinkedIn & Twitter) with opinions that Brandless wasn't a brand and how they didn't market itself, here's the thing; brandless whole play was a low priced utility (frequently used brand, purchased many times), going under the guise of being "brandless" - that was its brand play. Yes it might not have been successful but like Uber, WeWork, Theranos etc, learn that brand is so much more than you think it is.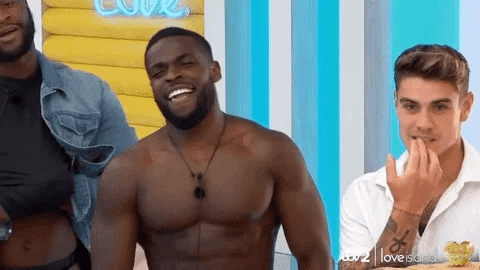 ---
My meeting and leadership blog posts have been popular when I have shared, here is the HBR flowchart to help you decide if you need a meeting

---
👏 The 5 Must-Reads You Might Not Have Seen This Week
😍 The Must-Reads Of The Week 😍
If you are at a crossroads with your career, the below video on TED is a good video, I also recommend The Dip as a book in my best business books.
---
New Feature
👍Winner of the week: Many will never get to attend or sit in a Board meeting, well Gumroad founder live streams his quarterly board meetings
👎Fail of the week: Glass flip smartphones, expensive, hard to fix and Android devices are released and typically forgotten about, will be the new curved TV.
---
👏You Made It To The End 👏
Thanks for reading this week's Must Read's. Go and have a great weekend!  
Danny Denhard - 19 years in Marketing, Product, Business Leadership and Growth. I recently presented RIP to the CMO role presentation & I will be presenting at the Festival of Marketing in October. Most importantly I write this weekly Must Reads Newsletter and Blog on Growth, Product and Leadership. 
Follow Me on Social → LinkedIn — Twitter
Lastly, are you looking for roll out Growth in your organisation or does your CMO need help? Get in contact below
Disclaimer: All views & recommendations are my own until you click through on the stories.
This week's gif is from Giphy,