Good News
😀 Positive News Improves Employees Morale
Must Reads: 19th June 2020 | Includes:
Company culture articles: Ways to improve remote relationships & a good checklist to improve your video calls efficiency. A number of interesting business reads including; 50% of online reviews are fake, why car companies hate being mentioned in rap songs, Apple v Google & importantly, how to improve your sleep health.

This week's 5 Must Read Tips are dedicated to optimising and testing to get ahead in the coming months from Elizabeth Gabster @ Optimizely.
---
—Happy Friday Video—
I came across a dog owner teaching her dog to communicate with buzzers, the Twitter thread & video will cheer you up and set up your weekend.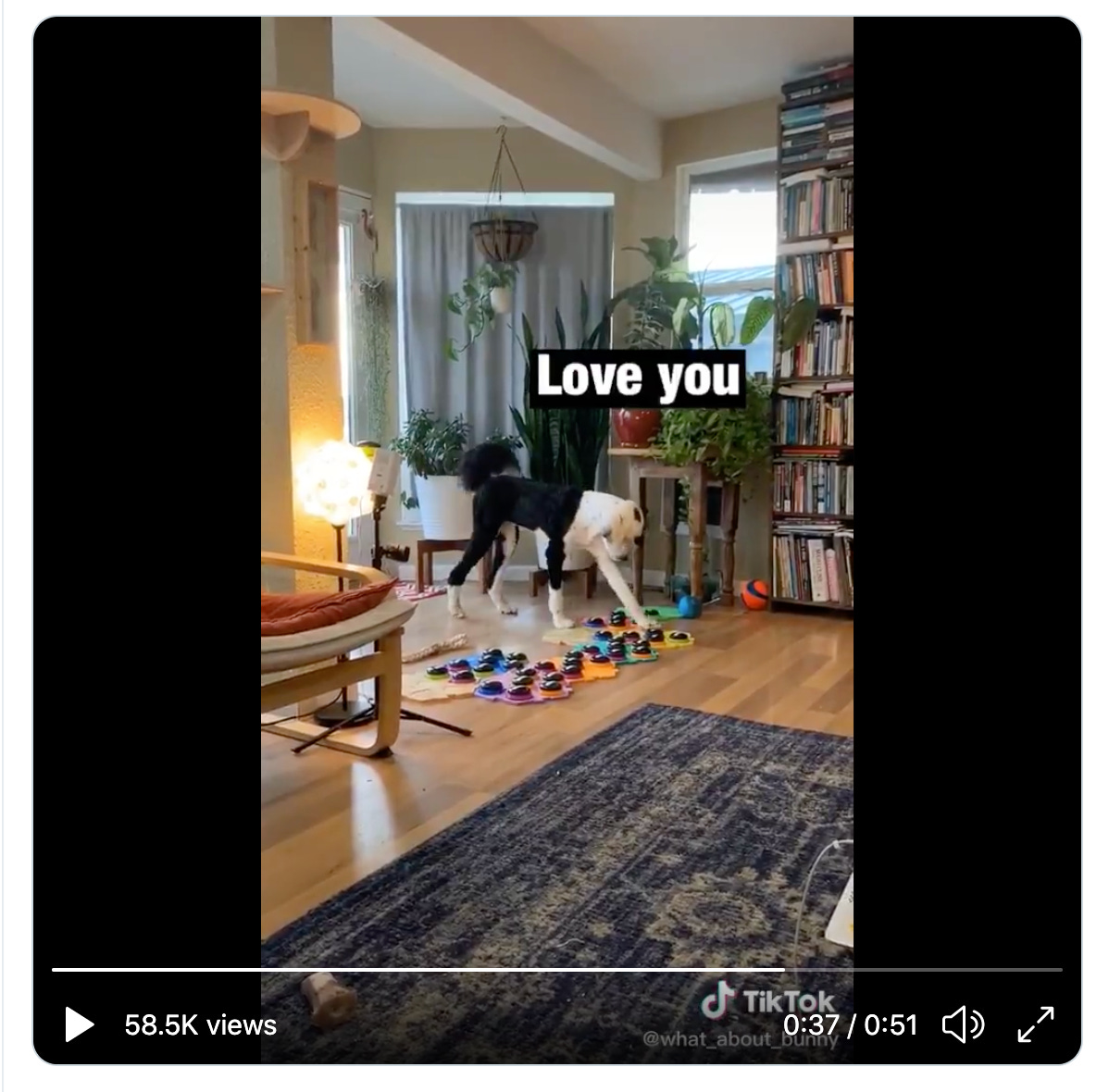 ---
—Must Reads—
---
Focus

On Trying This Leadership Tip:
A recent MIT study has found taking an intentional approach to sharing positive stories helps leaders boost employee morale. Try finding (or forward this email) and sharing positive stories today to boost your team or companies morale.
---
—5 Tips—
This week's tips come from Elizabeth Gabster, lead value consultant at Optimizely. Elizabeth offers 5 tips to help plan ahead and optimise your customers' experience in the coming months. 
— Testing new digital experiences and learning rapidly is essential to emerging as a leader from this economic crisis. Here are a few ways we think you can do this: 

Identify positive changes for your users: Users have shifted in their digital behaviors, including new types of users accessing many services for the first time. Past assumptions about your users and their motivations may have changed – revisit these assumptions and pivot your strategy where needed. 

Keep digital experiences at the heart of your strategy: Customer experience is a key factor in determining which companies will generate value and weather this crisis (read the McKinsey & Company report). Focus first on the fundamentals of a digital user experience, providing excellent support and empathy to your customers, as well as pragmatic, tactical help to those that need it

Build a plan for long term digital resilience: Instead of thinking of COVID-19 as an on / off switch of pre- and post-COVID-19, a return to previous behaviors will likely be muted, slow, or forever changed. Digital will continue to be the primary channel for 2020, and it is key to build resilience in your strategy to meet the needs of all of your customers

Experimentation can be your compass during changing times. By definition, statistically-rigorous experimentation allows you to make decisions by reducing uncertainty. Put your customers first, by validating new features, carefully testing their engagement, and rolling them out gradually to remove the risk of failure. 

Enable your teams, empowering them with progressive delivery principles, and building a culture of experimentation. Senior leaders can encourage their teams to test bolder ideas, building innovative new features, but must be careful to check their own biases – rather than validating one idea, strategically test and iterate on many variations of your product features, ensuring you truly build for your users.

➡️ Connect with Elizabeth on LinkedIn
---
—Be Featured Here—
If you are looking for a new role or are out of work, happily email me and I will feature you and your LinkedIn profile.
Friends of Must Reads With Good Open Roles: Wellness 5 tipster Keith Williams & Team, is looking for a Junior Front End Developer to join his team in London - job spec
If you are hiring and want to add here, happily email and will share in next weeks newsletter.
---
See you again next Friday.
Danny Denhard ~ Focus Founder