No More Bad Meetings 👏
& Must Reads Most Actionable Tips
Thanks for reading this week's Must Reads.

A Quick Favour: If you like Must Reads, please forward this email to another brilliant person like you. This helps newsletters to grow 🚀
In Today's Must-Reads:
👩‍💻 How To Stop Poor Meetings
🆕 How To Keep Pushing Your Career Forward In Uncertain Times
🗣 Amazon TV Shopping Powered By Voice
🤔 Was Princess Diana Was The First Fashion Influencer
➕ Deeper Dives Into Cameo's move into B2B & The Future 4️⃣


---
The Must-Read Stories Of The Week
---
Deeper Dive ➕Cameo & Celebrity Endorsement ➕
Cameo's B2B Play 💰 - Link AKA Quick Hire Without The Marketing Fire
I have shared Cameo quite a lot on Must Reads. It's a smart service created to serve us a slice of fandom or nostalgia with a quick video message from a celebrity of our choice.
Having used the service it's quick, easy, and entertaining and unless you pay $2.5K for Catlin Jenner (yes for a 20-second video) it's basically a present that's decent value for money.

Something I have questioned about writing about for a while, is Cameo's move to B2B and offering a service where your brand can hire say a C-to-Z-list celebrity to promote your business a smart one. I understand it from Cameo's business perspective, why not charge more for something that cheats their system.
However, is this service killing what's so great about advertising and marketing, the build, and creation of brand and campaigns? Especially when most celebrities see this service as a quick payday and 1 of 40 to record in 24 hours?
I understand the one-man band, the small accounts firms, and coffee shops leveraging stars calling out their offering but would a large brand win from this?
Are we removing the important scarcity element, wouldn't the secret recipe, secret sauce, or unique product be a better way of peaking consumers interested in your product or brand for the long term loyalty?

Would hiring Snoop Dogg to take part in yet another promotion (and not promoting on his channels), just be another disposable act? Snoop alone has numerous high profile endorsements and advertising deals, does this confuse the audience? Most likely. 

➕ The Future 4️⃣➕
In 2021 and Beyond Predictions I recommended 4 areas of huge growth, Food & Local Delivery, Gaming, Audio and Browser Extensions, lets dive into three.
Food Delivery: Ghost and dark stores are something that should be skyrocketing, this of course includes dark kitchens for food delivery. I came across this article and thought it would be a good peek behind Uber's co-founders huge new venture - Link
If I was advising a fair-sized brand and they needed to gain or improve local reach and distribution I would recommend looking at local retail space and look to turn units or shops into dark stores or hubs for creation and delivery.

Audio: An incredible long read on the opportunity of audio from (ex-Head of Strategy at Amazon Prime & investor) Matthew Ball - Link
This matches my recommendation on why audio has to be a brand pillar in 2021, grab a coffee (or do as I did and listen via Pocket) and enjoy this priceless resource.

Gaming: I am half way writing an essay about the fight for the canonoical screen and inputs (channels) & Playstation annouced their streaming channels including a new remote (image below), including Netflix, YouTube, Spotify & Disney+ - the question I have, how much did being a button cost these players. Friend of Must Reads Lewis and I had an eerily timed tweet exchange on why isn't food delivery a button or a voice activated prompt….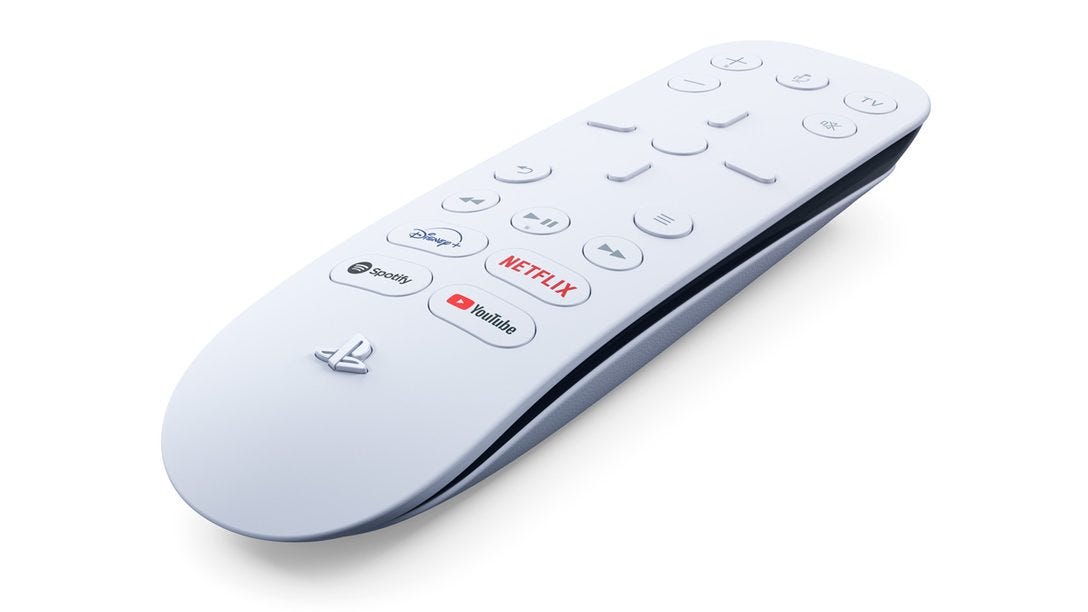 ---
Quote Of The Week:
"Our potential is one thing. What we do with it is quite another." ― Angela Duckworth
---
Thanks for reading, enjoy your weekend and I'll see you next week. 
And cheers to those who have brought me a latte or two recently ⤵️
Danny Denhard

If you don't know, this is a weekly newseltter filled with Must Read Articles.
I am on a mission to fix the broken world of work with Focus (my culture, strategy consultancy). I have spent two decades in Marketing and Growth leadership, from before Google dominated search and Facebook controlled 'Social' & I was on the leadership team at JustGiving & currently I am an interim CMO and company advisor.
Happily email me for consultancy.